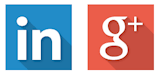 Follow, Like and Be Our Friend!
Changes in Companies - listing companies with name changes, purchases and companies out of business.
Associations:
A-B C-E F-H I-M N-O P-S T-Z
Links to other construction related web sites.
Recommendations for Manufacturers
Advertise or update your showcase listing
How to get your website listed on 4specs and to add 15 words or update your free listing
About 4specs - information about 4specs with suggestions how on to optimize your website and write your guide specifications.
WebFormat - our recommendations on a building product website.
CSI Chapter Shows - opportunities for manufacturers to exhibit locally.