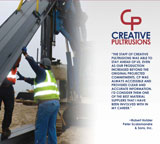 Creative Composites Group
SuperLoc™ Composite Sheet Pile System, a FRP composite system, was designed and manufactured to provide a solution for deteriorated waterfront structures subjected to the harsh marine environment. The product line offers cost effective, long-term and low-maintenance solutions, and has been vetted for two decades as the premier solution for long-term shoreline and asset protection.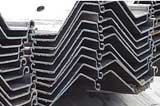 Shoreline Steel
Shoreline Steel began manufacturing steel piling in 1983. We now run four mini-mill roll forming operations that produce 30 different piling sections in six different configurations. One of our competitive advantages is our ability to produce piling to the exact length of your specification. We also fabricate corners, tees, capping, waling and a variety of tie-back products for your piling.