21 0529 - Hangers and Supports
Note - these hangers and supports are for fire sprinkler piping only. The plumbing and HVAC pipe hangers and supports are in 23 0520 - Mechanical Hangers and Supports
---
---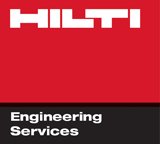 Hilti


Hilti is a world-leader in developing innovative fastening and firestop construction products. Our experienced engineering team helps provide design engineers and architects relevant solutions and supports the design industry in code awareness and education. Please contact Hilti or visit our website to access specifications, CAD detail sheets, ICC approvals, UL systems and Engineering Judgments assistance.
---
JV Industries - JV-Pipe Hanger is used to suspend all-thread rod. The hanger is installed on the metal deck before the concrete is poured.
PHD Manufacturing - Pipe hangers, beam clamps, strut, and accessories for plumbing, electrical, HVAC, sprinkler, and seismic construction.
---