12 1500 - Art Hanging and Display Systems
See also: 05 7020 - Cable Grip Systems
---
AS Hanging Systems

The leading supplier of art presentation systems for hanging art, signage, and other objects from most any interior wall surface without damaging delicate or decorative finishes. Solutions deploy cables or rods in a variety of manner even on curved walls. Solutions for contemporary or traditional décor, window display, soffits, trim molding, and Fry Reglet reveals.
---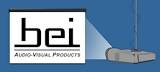 BEI Audio-Visual Products
BEI Audio-Visual Products manufactures commercial use motorized devices for lifting or rolling artwork, backgrounds, banners etc. For use with canvas, vinyl and a variety of other substrates.
---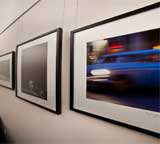 Griplock Systems
Griplock Systems® leads the way in art suspension systems, with ease-of-use and flexibility to change any picture or any piece of art, any time. Griplock Cable display systems offer a versatile range of readily adjustable fittings to accommodate almost any imaginable shelving or signage material. This truly is the Art of Suspension®.
---
---