08 9580 - Foundation Vents
---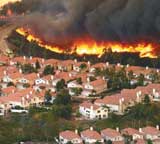 Boral Roofing

BrandGuard Vents - Overlapping baffle design compliant with new California Ch7a Building Code to reduce the risk of fire due to direct flame and flying embers. Used for roof dormer, eave, soffit and ridge vents applications; available as gable, wall and foundation vents. Retrofits easy to install & no added labor or tools for new construction.
---
Flood Flaps - Energy efficient flood vent solution to meet all needs.
---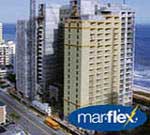 Mar-Flex Systems
Mar-Flex Waterproofing and Building Products is one of the most innovative companies in the waterproofing industry. Mar-Flex offers 100% recycled materials in the new green line of products, making it one of the only companies in the market to do so. Mar-Flex is known for excellence in performance as well as quality assurance.
---
Smart Vent foundation flood vents use hydrostatic pressure to mitigate damage during flooding.
SmartVent - Crawl space ventilator
---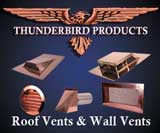 Thunderbird Products

Thunderbird Copper roof and wall vents are made with copper and stainless steel. We have many standard styles and sizes to choose from and offer competitively priced custom work with great customer service and fast turnaround times.
---