08 1140 - Bronze Doors and Frames
---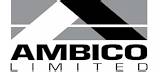 AMBICO
AMBICO bronze or brass clad doors and frames combine outstanding visual appeal with rugged durable performance. Door face can be stile and rail or in one piece seamless construction. Fire labeled products compliant with NFPA-80 and are certified by UL. Working with world-renowned architects, clients include hotels; cultural centers; governments; and casinos. Whether new construction or replacing existing, we offer made to order solutions.
---

Dawson Metal Company

Dawson has been the manufacturer of choice for beautiful custom exterior doors since 1946. Our bronze doors offer the perfect compliments to elevate any entrance by providing a wide variety of door styles, configurations, and finishes. Each project is custom engineered to meet even the most demanding design specifications.
---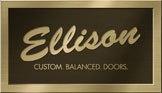 Ellison Bronze

Since 1932 has continuously manufactured custom bronze, stainless steel, and aluminum doors and entrances. Originators of the manual balanced door, we also offer overhead concealed power operation. We can provide door construction utilizing other types of swing and sliding door hardware. A variety of configurations, materials and finishes are available. With service staff for maintenance.
---
---