August 2011 Newsletter
Start Tracking and Optimizing Your Business Today!
Which Are Your Key Words and Query Words - Utilizing Google's Free Webmaster Tools
To be found in the search engines, you need to review the words used on your website and understand how the words are recorded by the search engines and used in searches.
Key words are the text words you use on your website.
Query words are the words found by users and used to get to your website.
Think of a key word as the bait you put on a hook when fishing. Query words are the words people search for and click on. You need to know the key words seen on your website and which are your most effective query words. Google Webmaster Tools can provide you this information.
Add Google Webmaster Tools to your website to better understand how the search engines see your website. This is free and is done by registering your website with Google and adding one line of code to your home page. In a few days you will start to see the information.
https://developers.google.com/search
We covered this topic last year in our newsletter recommendation to add a site map to your website. Since then Google has expanded the sitemap program to provide more information. This newsletter showed how to get started::
https://www.4specs.com/s2a/news/1003_site_maps.html
After a few weeks visit your Webmaster Tools page and start to review they key words Google sees on your website. Here is a recent screen shot of the key words on 4specs.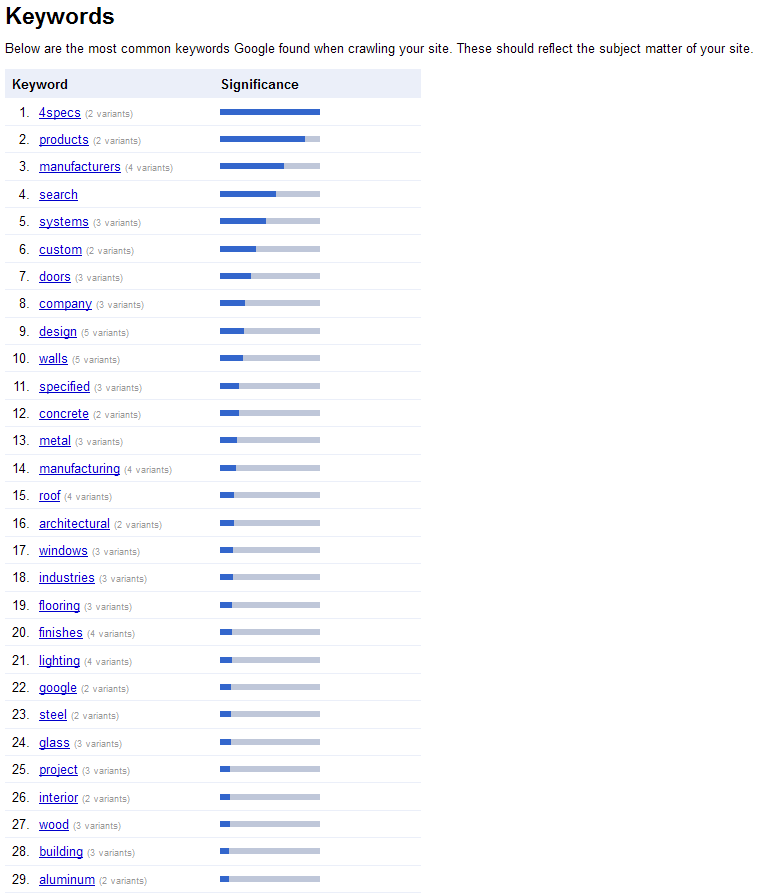 As you can see all of these terms are fairly generic and reflect the purpose of 4specs as a directory. I expect manufacturer's key words to be more targeted.
Next, go look at your Query Search Terms. This view shows the number of times terms were searched for and your share of the referrals. Over time, this will also show the trending of the searches.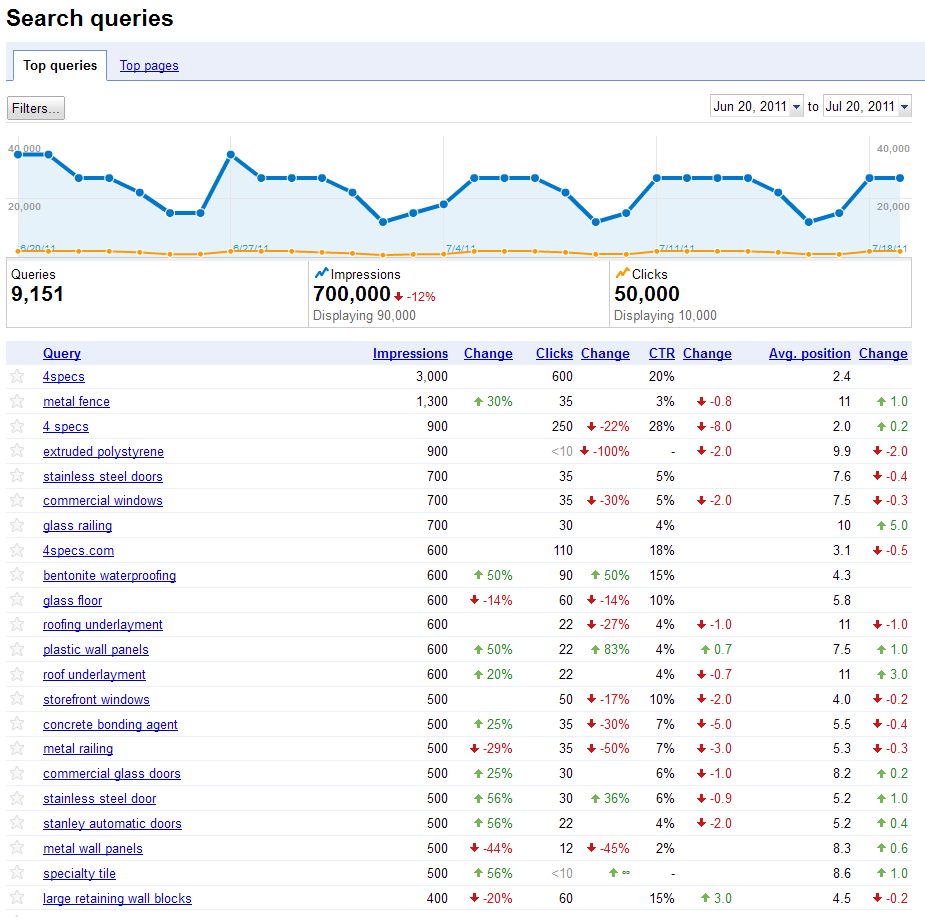 Review your key words and your website to see if you can be more effective in bringing users to your website.
At the bottom of the Webmaster Tools screen is a link "Download this table". This table will download as a csv (comma separated values) file that can be imported into Excel or a database. This will include a complete listing of all the search terms where your website was included. Save this file. In 6 months we will return to the file and compare trends in searches over the 6-month period.
--------------------------------------
Colin Gilboy
Publisher - 4specs
Contact us