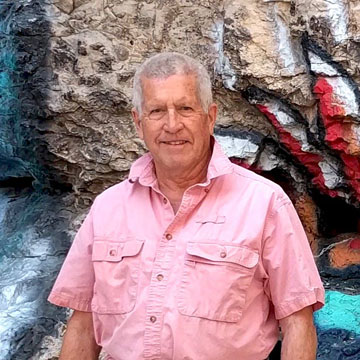 Meet the Publisher
I'm Colin Gilboy. Too many website owners and managers are anonymous. You cannot find out who developed the website and who maintains it - or why.
Early in 1996 I saw a need for an Internet directory covering every manufacturer of "specified" construction products. My vision was to provide a complete "yellow-pages" directory for specified products, or as one architect put it, a set of bookmarks that went out of control.
After graduating as a mechanical engineer from Drexel Institute of Technology in 1967, I served as a LTjg in the Navy Civil Engineer Corps, working in Vietnam in contract construction for 18 months with the OICC - RVN - in Saigon, Dalat and traveled around much of Vietnam on small projects. After completing a MS in Construction Engineering Management at Stanford in 1971 and receiving a professional engineering license the same year (California - Mechanical) I worked with a family A/E firm in Pennsylvania. I moved back to California in 1975 to establish an independent sales agency selling primarily Division 7 products - roofing and waterproofing and finally firestopping and fireproofing.
In 2000, I folded my independent sales agency and focused on 4specs full time. Most recently I moved to Summerlin (Las Vegas) for warmer weather and more places to play. I enjoy hiking Red Rock and Calico Basin, shooting and ham radio, and more of the social events available in Las Vegas.
Current Activities/Status:
Past Activities:
BSME - Drexel Institute of Technology, 1967
Naval Civil Engineer Corps - LTjg - OICC RVN, 1968-1970
MSCE - Construction Engineering Management - Stanford, 1971
Professional Engineer - Mechanical - California - 1971-2011
Independent Manufacturers Rep for 25 years - primarily Division 7 products, 1975-2000
Chairman - San Francisco Yacht Racing Association, 1997-1999
San Francisco CSI Chapter Secretary and Board Member on and off for many years (1985-2000)
Construction Sciences Research Foundation - Board of Directors - SpecText® master specifications (2000-2006 & 2014)