Sika Corporation
4specs has listed all the Sika Corporation companies we have identified, excluding non-US and non-Canadian companies. Please let us know if we have missed any. Email:
---
American Hydrotech
A Protected Membrane Roof (PMR) starting with Monolithic Membrane 6125R (MM6125R) - a fluid applied rubberized asphalt membrane applied directly to the deck. STYROFOAM® brand insulation, a highly moisture-resistant closed cell polystyrene is placed over the membrane and covered by a variety of ballast options, which provides protection from UV, temperature extremes and physical damage.
---
---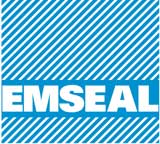 Emseal Joint Systems, Ltd.
Lasting structural and aesthetic joint sealing and bridging. Solutions for exterior and interior floors, walls, and decks, above and below grade are based in technical competence and innovative products. Handling movement while imparting functional load capability, watertightness, aesthetic balance and durability, characterize EMSEAL's product range.
---
---

United Gilsonite Laboratories
DRYLOK® Extreme is ideal for interior/exterior, above/below grade masonry including CMU, stucco, brick, and bare concrete. Features Flexible Encapsulated Polymers for a smooth waterproof finish. Specifically formulated to resist mildew growth on its surface. Resists 15 PSI of hydrostatic pressure and 140+ MPH (CAT 4) wind driven rain…guaranteed to stop water. Fully transferable 15-year waterproof warranty.
---
---