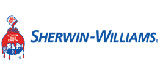 Sherwin-Williams Company
Sherwin Williams has a number of wood floor finishes that provide protection from scuff marks and high traffic wear and tear. While protecting the original floor surface, these finishes create brilliant shine and low odor. There are products available used on bare and previously stained floors with non-ambering, crystal clear finishes ideal for wood.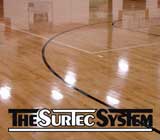 Surtec
Surtec is a manufacturer of both water based and oil modified urethane gym finishes, that meet 2011 California VOC regulations. Our automated system and equipment increase productivity and provide superior results. Reduce labor hours by 60%, a two-person team can prep and re-coat the average high school gymnasium in just 8 hours.