08 3990 - Tornado Resistant Doors
---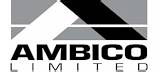 AMBICO
AMBICO tornado resistant assemblies combine the ultimate in wind/debris resistance equivalent to a Category 5 hurricane. Doors are tested as a unit in compliance with the ICC-500 test standard. Doors are available in either steel or wood (hardwood edges and cross-banded veneer with backer over steel core) combined with steel frames.  Our wood door is ideal for interior shelter applications and is available to match commodity wood doors.
---
McKeon Rolling Steel Door Co.
McKeon SafeSpace 500 Hurricane Door complies with strict ICC 500 and FEMA 361 wind-born debris requirements. Design Wind Pressure (DWP) of 200 PSF (subjected to 240 PSF which equals 1.2 times the DWP) in accordance with ASTM E330. Can withstand a large missile impact in accordance with ASTM E1886 for FEMA 361 assemblies available with up to a 3-hour UL 10B fire rating and UL 1784 smoke rating when required.
---
Protective Door Industries
PDI's steel door/frame/hardware assembly is an out-swing 'above ground shelter' unit compliant with FEMA's 320/361 and ICC-500 storm shelter guidelines.  Criteria covers tornado forces that produce complex pressures, and severe impact conditions simulating a 2'x4' missile penetrating door (3) times traveling at 100 mph. Assembly is designed for applications where constant egress is essential.
---