Oldcastle BuildingEnvelope
---
---
This manufacturer has chosen to not advertise on 4specs and support the maintenance and development of 4specs. Next time you meet or talk with one of their representatives, let them know you use 4specs as a specification resource. Consider adding these alternatives that advertise on 4specs when making specification decisions.
---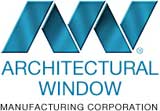 Architectural Window Manufacturing Corporation
Architectural Window Manufacturing is a premier manufacturer of high performance, thermally-broken architectural- grade aluminum windows and terrace doors for new construction and replacement projects in the Northeast. Our vast product line, custom engineering and design assist allow us to satisfy virtually any design requirement. Our care and attention to detail assure unparalleled performance and quality.
---

YKK AP America
YKK AP offers a broad selection of installation and aesthetic options to satisfy your project needs. Our storefront systems are available with a variety of glazing options. We offer screw spline and shear block installation to cover your design needs. YKK AP offers a complete line of architectural windows and vents and ThermaShade® sunshades that integrate seamlessly with all of our wall systems.
---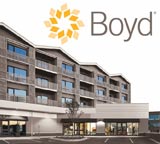 Boyd Aluminum Manufacturing
Boyd Aluminum Storefront Systems are designed for complete convenience and easy fabrication. Our storefront systems are rigorously tested to ensure quality performance and reliability to satisfy any projects' needs. Boyd Aluminum also offers a complete line of architectural windows and vents to complement any of our storefront systems. Countless options of architectural coatings and anodized finishes are available to accommodate any aesthetic preference.
---