Westlake Royal Stone Solutions
Westlake Royal Stone Solutions is the largest producer of architectural stone veneer in North America. With five unique architectural veneer brands and a lifestyle brand, all featuring traditional and modern products, our portfolio provides limitless design opportunities that suit a wide range of styles and budgets.
Designed to enhance your project's aesthetic using nature-inspired textures, authentic palettes and undeniable craftsmanship, our products will transform and elevate any interior or exterior living environment with tactile sophistication. For more information, visit elevatewithstone.com.
Portfolio includes:
Address:
Westlake Royal Stone Solutions
1370 Grand Ave, Bldg B
San Marcos, CA 92078
Phone: 1-800-255-1727
Email: elevatewithstone@westlake.net
Website: www.elevatewithstone.com
Why Manufactured Stone Veneer: https://elevatewithstone.com/stone-101/
Installation Video Series: https://www.youtube.com/channel/UCwU8L3zIyN58jytUTJVoMPw/playlists
Architectural Resources: https://elevatewithstone.com/architects/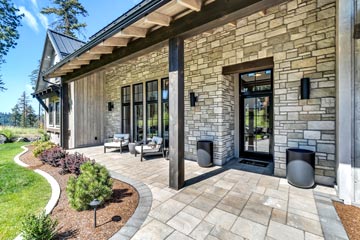 Cultured Stone
Driven by a pioneering spirit, Cultured Stone created the world's first manufactured stone veneer, making it possible to feature the authentic hues and textures of brick and stone in almost any environment. Nearly 60 years later, Cultured Stone continues to lead the industry with stone and brick veneer profiles that bring forth a balance of excellence, beauty and innovation and inspire users to awaken their surroundings. For more information on Cultured Stone's catalog of products, visit CulturedStone.com.
2022 Source Book: https://www.culturedstone.com/wp-content/uploads/2022/08/60317_CS-Source-Book_Web.pdf
3-Part Spec: https://www.culturedstone.com/3-part-spec
Digital Resources: https://www.culturedstone.com/resources/
Availability: Nationwide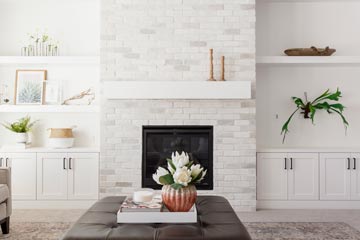 Eldorado Stone
For more than 50 years, Eldorado Stone has pushed the boundaries of excellence, beauty and innovation with its collection of premium architectural stone and brick veneer profiles. Handcrafted with artistic colors and expressive textures that verge from traditional to contemporary, Eldorado Stone products offer the ideal backdrop for curating indoor and outdoor spaces that result in a lifetime of new moments to enjoy. To see how Eldorado Stone can be the start of something beautiful, visit EldoradoStone.com.
2022 Source Book: https://www.eldoradostone.com/wp-content/uploads/2022/07/ES-SourceBook_Web_072522.pdf
3-Part Spec: https://eldoradostone.com/3-part-spec
Digital Resources: https://www.eldoradostone.com/resources/
Availability: Nationwide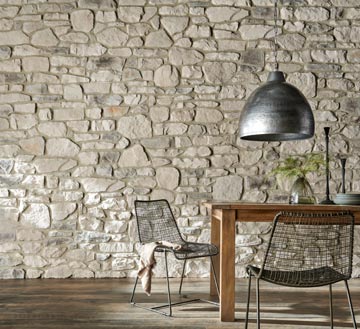 Dutch Quality Stone
Created by a tight-knit group of local artisans in Ohio, Dutch Quality Stone manufactures stone veneer products that exemplify the hard work, tempered skills and straightforward solutions that have formed the brand's identity since its humble beginnings. Dutch Quality Stone products exhibit all the unique qualities of nature for application in a range of residential and commercial settings. Pride goes in. Proud comes out. For more information, visit DutchQualityStone.com.
2022 Source Book: https://dutchqualitystone.com/wp-content/uploads/2022/10/61031-DQ-Brochure-Web_102422.pdf
3-Part Spec: https://dutchqualitystone.com/3-part-spec
Digital Resources: https://dutchqualitystone.com/resources/

Availability: Eastern US, Please contact us for Western availability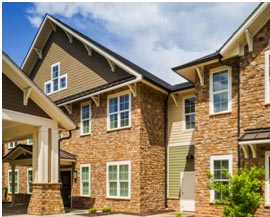 StoneCraft
At StoneCraft Industries, we honor the masonry traditions of the past and promise to deliver quality and affordability with every stone we make. The diversity in shape, color, and texture of our stone veneer dramatically enhances any exterior or interior space with a timeless elegance. Lending themselves to a wide variety of architectural style options, our profiles are unique, dependable, and easily installed for a beautiful and lasting application. For more information, visit StoneCraft.com
2022 Source Book: https://stonecraft.com/wp-content/uploads/2022/03/StoneCraft-Broch-032222-Web.pdf
3-Part Spec: https://stonecraft.com/wp-content/uploads/2022/04/SC_3-Part-Spec_042122.pdf
Digital Resources: https://stonecraft.com/resources/
Availability: Eastern US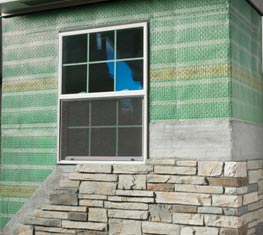 Drain-N-Dry Lath
Drain-N-Dry™Lath, the reinvention of the draining and drying wall system that unifies each critical component into a single, high-performance product—one that requires less fasteners and fewer penetrations. By seamlessly integrating a chemical and corrosion resistant fiberglass lath, a 10mm rainscreen and a secondary water-resistant barrier into individual 150-square foot, easy-to-cut, lightweight rolls, Drain-N-Dry Lath reduces your installation time to help you quickly deliver a final product that will last the test of time. For more information, visit DrainNDryLath.com
Specifications: https://drainndrylath.com/wp-content/uploads/2022/02/DND_Product-Specifications.pdf
Digital Resources: https://drainndrylath.com/#onepage_resources
Availability: Nationwide