When you talk with your local rep, let them know you used 4specs to access their website. Ask them to let their marketing person know you use 4specs.
Alternative Manufacturers to Consider
---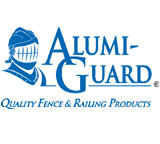 Alumi-Guard

Alumi-Guard is proud to offer an outstanding selection of maintenance-free, Axalta Alesta powder coated aluminum fence, matching gates, arbors, guardrail and handrail. Available in a wide variety of grades, styles, colors, and heights - Alumi-Guard's products will complement a structure's architecture and landscape design while providing safety, boundary definition, and security. Lifetime warranty. Made in America.
---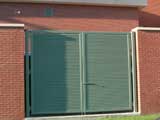 Ametco Manufacturing Corp.

For 20 years Ametco has revolutionized the traditional fencing image with their robust fences, gates and railings. Ametco has developed a highly desirable product which fits perfectly into modern architectural and security applications.
---

Berridge Manufacturing Company

Berridge Manufacturing Company's Architectural Privacy Fence brings the durability and design variability of metal to residential and commercial fencing applications. Long-lasting coatings available in 32 colors and a wide selection of factory produced architectural panels provide a superior, 100% private, and more flexible alternative to masonry, wood and wrought iron fencing.
---