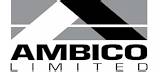 AMBICO
AMBICO tornado resistant assemblies combine the ultimate in wind/debris resistance equivalent to a Category 5 hurricane. Doors are tested as a unit in compliance with the ICC-500 test standard. Doors are available in either steel or wood (hardwood edges and cross-banded veneer with backer over steel core) combined with steel frames.  Our wood door is ideal for interior shelter applications and is available to match commodity wood doors.
Protective Door Industries
PDI's steel door/frame/hardware assembly is an out-swing 'above ground shelter' unit compliant with FEMA's 320/361 and ICC-500 storm shelter guidelines.  Criteria covers tornado forces that produce complex pressures, and severe impact conditions simulating a 2'x4' missile penetrating door (3) times traveling at 100 mph. Assembly is designed for applications where constant egress is essential.