03 0514 - Fly Ash & Coal Combustion Products
For complete concrete products and ingredients listings
---
---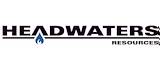 Headwaters Resources
Operating coast to coast, Headwaters Resources is the leader in supplying materials derived from coal combustion products such as fly ash. Fly ash use improves concrete performance, making it stronger, more durable, and more resistant to chemical attack. Fly ash use also creates significant benefits for our environment.
---
SEFA Group provides the product and expertise necessary to optimize the use of fly ash in concrete.
Titan America - ProAsh
Slag Cement Association - Slag cement, co-product of iron production, replaces 20-80% of portland cement and improves concrete.
---