Wasco Products
Founded in 1935, Wasco is the oldest continuously run residential and commercial skylight manufacturer in USA. Headquartered in Wells, ME, with a manufacturing facility in Reno, NV, Wasco Skylights offers a full line of quality unit and structural skylights, translucent walls and canopy systems, with a wide range of glazing options - acrylic, polycarbonate and glass.
Eastern Manufacturing Facility:
85 Spencer Drive, Unit A
Wells, ME 04090
Western Manufacturing Facility:
6645 Echo Avenue
Reno, NV 89506
---
08-6200 - Unit Skylights
---
Wasco Products

Wasco Commercial Unit Skylights offer you a variety of affordable choices. Our standard and Thermalized® solar Skydomes® come in both deck-mount and curb-mount configurations, for both flat and pitched roofs, in Circular, Pyramid and Dome models, with several different glazing options. We also offer OSHA-compliant Fall Protection skylights and screens.
---
08-6300 - Metal Framed Skylights
---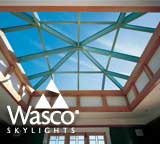 Wasco Products

Wasco's metal framed skylight structures are available with a broad range of glass and polycarbonate glazing options and versatile designs for customized configuration. Choose from our Pinnacle or Classic structural systems for both pitched and flat roof applications, or our non-structural Low Profile system for pitched roofs where structural support is present below the skylight rafters.
---
08-6500 - Daylighting
---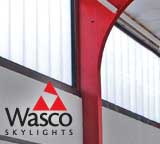 Wasco Products

Wasco Skylight's LumiWall is constructed with fully fabricated, lightweight, interlocking 40mm tongue and groove multiwall polycarbonate panels. It is a dry glaze system and offers optional polyurethane thermal breaks for improved thermal performance. The system has large span capabilities, is easily installed by commercial contractors, and requires no UV maintenance.
---
10 7310 - Protective Covers
---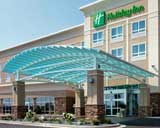 Wasco Products

The translucent Horizon Canopy System is constructed of lightweight, impact resistant, UV protected multiwall polycarbonate panels that are easy to install. Available in various panel colors and configurations, the Horizon Canopy System by Wasco is a top choice of design professionals throughout the United States.
---